Davenport West High School


Class of 1969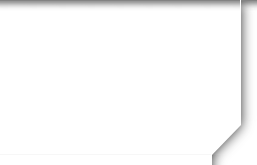 David Steiniger
Profile Updated:
January 27, 2021
| | |
| --- | --- |
| Residing In: | Round Rock, TX USA |
| | |
| --- | --- |
| Spouse/Partner: | Lynn (Wieckhorst) Steiniger |
| | |
| --- | --- |
| Occupation: | Chemist, retired as of May 1, 2017 |
| | |
| --- | --- |
| Children: | Jason, born 1975; Jarod, born 1977; Jeanette, born 1979 |
Comments:
Well, after high school, I worked at Murray's Super Value while I attended Palmer Jr. College and then was employed by Ia-Ill Gas & Electric. Married in 1974 and had two kids while still living in Bettendorf. Bought a movie theater in a little town in Minnesota and lived there for a year. That winter had 30 consecutive days where the temperature never was over zero. Had enough of that and moved to the Gulf Coast of Mississippi, where our third child was born. Managed an environmental lab for 16 years, then was tranfered to Austin, TX by way of Baton Rouge, LA.

Have been in Austin for 15 years working for an R & D facilty for a chemical company and now for a manufacturer of mass spectrometers (A what? you say!) Kids are grown and have 7 grandkids. My daughter still lives in the area and sings with the Austin Lyric Opera and other venues around town.

I used to play golf and became a scratch golfer for a short period of time. Now I play and sing songs from the 1920s to the 1970's at Assisted Living centers in the area.

My wife was the choir director at a middle school and I would spend lots of time being the sound and tech support for her sound system and musical productions. Every year they perform a broadway musical. This year it will be "Annie". My wife is now retired.

I'm retired also and devote more time to entertaining at the assisted living centers. They really appreciate the old music (as I do!). I had 6 bypasses in February of 2018 and look forward to getting back to normal.
School Story:
I remember a time when we went to the Acapulco restaurante in Rock Island with the Spanish student teacher. Afterwards, we bought the economy packs of TP and headed for Mr. Armstrong's house. We parked down the street and walked up the block. One of his neighbors must have seen us and called his house. I was standing in the back when he came yelling and screaming out of the house. I, Wayne Gathman and the foreign exchange student ran like crazy for Wayne's? car (a volkswagon). Mr Armstrong caught Bob Stamm (President of the Spanish club?) and pinned him to the front of the car. I am sure Ernesto (the foreign student from Peru) was terrified and wondering what was going on. After this fiasco, we found out where the student teacher lived (after all, we had invested so much in the TP) and did a great job on her house and nice tall pine trees. It happened to rain that night and the next day we were all presented with gobs of soaked TP as the student teacher plopped it onto our desks with her sincere "thanks".
Posted: Jan 27, 2021 at

11:59 AM
Posted: Jan 27, 2021 at

12:00 PM
Posted: Aug 02, 2019 at

2:24 PM
Posted: Aug 02, 2019 at

2:23 PM
Posted: Aug 02, 2019 at

2:23 PM
Posted: Aug 02, 2019 at

2:22 PM
Posted: Aug 02, 2019 at

2:22 PM
Posted: Aug 02, 2019 at

2:22 PM