Davenport West High School


Class of 1969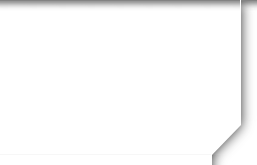 Jenny Spencer Spencer
Profile Updated:
December 19, 2021
| | |
| --- | --- |
| Residing In: | Venice, FL USA |
| | |
| --- | --- |
| Spouse/Partner: | Edwin Gentzler |
| | |
| --- | --- |
| Occupation: | retired English professor |
Children:
One daughter: Megan. Born 8/8/86 and currently living in DC with husband Matt Bormet and one new grandson, More…

Cassius James Bormet, born Feb. 13, 2019.
Yes! Attending Reunion
Comments:
Hmmmm. Where to begin? Goody two-shoes who didn't even drink before she was 21, was married twice while in Iowa City before meeting her current husband (the one that "took") on the tennis court. He worked for the International Writers' Programs in Iowa City. We still play competitive tennis, and he now directs the UMASS Translation Center and is a professor in comp lit. I got my job at UMass FIRST; he supported me teaching tennis for a few years, coaching the women's tennis team before their title 9 suit (on which there was a big article in Sports Illustrated, and about which he's inanely proud) before finishing his dissertation and getting way more famous than me in more academic ways.

At UMASS, I was the faculty Union president for a few years--which I really liked. In fact, I still am the chief grievance officer for the faculty, and it gives me lots of perspective on the bigger picture at the University (and makes me really like my own department!) My latest "fun" thing is organizing a class (tour) every year to the Edinburgh Fringe Theatre Festival in August. Students see at 2-3 plays a day for two weeks. Next year, I'm opening the entire thing up to adults--as a non-credit or post-graduate credit "experience" that will also run in August. I'm absolutely convinced that it could change your life! At the very least, you'd be able to see enough GOOD theatre to last year a decade or so. See my website listed above for more info.

FAQs (gossip, facts, and more than you probably wanted to know):

Where are my parents? My dad retired as principal from Williams, moved to Missouri with his former secretary, built a house on a pond that he called a lake, and after his older six siblings died, moved again (just last year) to a house in Bay St. Louis. His children like visiting them better there than Missouri! My mom, sadly, committed suicide in 1977 at the age of 47. My theory: a combination of depression, mis-prescribed valium (oh, what doctors didn't know at the time!) menopause, empty nest syndrome, marital conflict. I'm just getting over it.

What about Jim? My brother, the president of the class of 1971 (a left-wing politician even then) suffered through the seventies with manic-depression, exacerbated by drugs and the political climate itself. He even had a stint in the snake pit at Mt. Pleasant. He's now the big success story in our family. He began his "second life" on Venice Beach, working with Jane Fonda, Tom Hayden, and Jerry Brown. Helped organize Brown's presidential campaign in Iowa; ended up in Boston when Brown's presidential campaign ran out of money. Ended up working as Joe Kennedy's field organizer for over 10 years (yeah, they're still friends), then started his own political consulting company called The Campaign Network (you can google it). Has run national campaigns, does direct mail, has been on John Stewart (google "Dirty Jobs"--its hilarious) and is currently running Sam Yoon's bid against incumbent mayor of Boston (still a sucker for lost causes).

And Julie? My little sister married Alvin Posey and moved to New Orleans when I worked there briefly at UNO in 1980-81. As a mixed race couple, they've had their ups and downs, but had two beautiful children and now four grandchildren who all survived Katrina in Slidell. She is Quality Control Manager for the entire East Coast for Coca Cola Enterprises (the bottling company) and really wants to retire.

Any pets? Yes, Edwin and I have had two Samoyeds, and only recently put down the second. I've refused to visit the animal shelter, knowing I won't be able to leave without a dog. Maybe in a year or so...

Worst job experience: Being fired for being a "Marxist" and a "circle teacher" (i.e., having my English class sit in a circle!) at University of New Orleans in 1981. That year, they had hired 26 adjunct professors, and only me and my alcoholic officemate were not renewed.

Best living situation: On the other hand, I had a GREAT apartment on St. Charles Ave in New Orleans for two years, prime real estate for Mardi Gras.

Health issues? I had half my thyroid removed a few years ago to remove a tumor with ONE cancer cell--just enough to have pre-existing condition if I didn't already have health insurance. Recently diagnosed with a gluten sensitivity, so no more wheat, rye, barley and numerous other things for me. Its not as difficult a diet as it sounds, though--corn, potatoes, rice, all ok. I now have loads more energy.

More later....ask me some questions, and I'll try to remember.
School Story:
Without these reunions, I probably would have forgotten everything about Wilson, Williams, West. Well, not everything. Here are some "highlights":

Louise am Ende (O'Connor) had EVERY class I had in seventh grade at Williams--in case you wondered why we were friends...she is also the only person every to have thrown me a surprise birthday party in eighth grade! And a great one, with BOYS.

Sharon Asplund and I were best, best (for me, only!) friends through fifth and sixth grades at Wilson. I thought she was SO SMART and such a good writer! Taught me the ways on the west end of town...and "split" a crush on David Schultz with me.

Kathy Kaiser moved onto my street in 8th grade--we also became inseparable. She had the best sun tan of anyone I knew, and we were all jealous of that. I think she still lives in Hawaii??

Louise taught me how to drive a stick shift--ON THE PHONE! (Remember she became a drag racer!) We had an old 1952 Chevy from my grandmother at the time, my parents were gone, and I wanted to take everyone over to Rock Island where we could eat tacos at Acapulco and smoke cigarettes and go bowling in sin city. I lurched my way to Louise's house, and by the end of the night, I could drive a stick pretty well!

Amazing how many guys we seemed to "share" over the years--you probably all know who you are (almost al of them, though were from Central or Rock Island High).

My absolutely favorite Chemistry teacher, Mr. Hudson, was so cool (this was before "hot"), but I came down with mono and missed most of my Chemistry class the year I had him for a teacher. I was SO disappointed. (But he did come to my house with an assignment or two.) French teacher Mr. Scott was also "hot" even then. Ginalie Bein, Mary Beth Hinckley, Carol Hurlburt (of the photographic memory), Barb Schellar, who else? Remind me. We were, of course, his "favorite" class since we took French for 9 years. Too bad I can't speak a word now...

I remember getting "caught" by my parents holding hands with Steve Luick on the way home in seventh grade. The car went past us and I saw my Dad dangerously slam on the brakes, sit there for a minute a block or two ahead, and then slowly drive away. My mom clearly talked him out of making a scene.

I remember being the person at West who helped drive the girl's tennis team to practice and meets. Anything to just BE on the tennis team when I placed #16 out of 16 varsity tennis players in high school. I was the official "lucky handslap" person--everyone with their role. I think I play better now, but probably so does everyone else on that winning team.

I hope the reunion this year jogs my memory even more!
Hope you all check out my new website www.festivalgetaway.com. My retirement activity involves turning on friends, family, and friends of friends to the bucket-list experience of attending the Edinburgh Fringe Theatre Festival in August every year. After taking students to the festival for over 10 years, I found I just couldn't give it up when I retired! Its the oldest, largest and most influential festival in the world with over 3,000 plays EVERY DAY in over 250 different venues. My job is to help people navigate this crazy, exciting, and inspiring place and make sure we all see amazing performances...and get the most out of the experience. See you all this summer!
Most recent news: retired and moved (for 8 months a year) from Massachusetts to Venice, Fl., which we love. Though we still have our house in Amherst, MA to avoid those hot summers. Grandson Cassius James born February 13, 2019.
Hi Jean,

Glad you joined! Sorry I'll be missing the reunion this year, but next one I hope!

Jenny Spencer