Davenport West High School


Class of 1969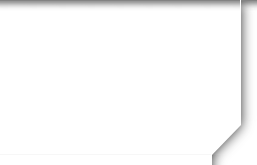 Becky Herrman Belmont
Profile Updated:
September 6, 2018
| | |
| --- | --- |
| Residing In: | Longwood, FL USA |
| | |
| --- | --- |
| Spouse/Partner: | Robert (Bob) |
| | |
| --- | --- |
| Occupation: | Teacher, RETIRED |
| | |
| --- | --- |
| Children: | Alissa, born 1990 |
Yes! Attending Reunion
Comments:
Graduated from University of Northern Iowa in Jan.of 1973 with a B.A. degree in Early Childhood Ed. Taught as a K Resource teacher in Cresco, Iowa from Feb-May of 1973. Moved to Naples, Florida and taught in Collier County Public Schools as a K teacher and also teacher of 4 yr. old Migrant children. First teacher at a new private school in Naples in 1983. Met Bob in 1984 and married in 1986. Alissa born in 1990 and is currently a grad student in speech pathology and works as a graduate research assistant at University of South Florida-Tampa. Bob sold his company in Naples to Massey Services in Orlando in 2000 and is now a training/technical directorfor them as well as one of their graduate entomologists. I continue to teach four year olds (my passion!) I miss the Gulf beaches, but enjoy living in Longwood. I love to read, play Bunco, racquetball and hang out at the pool and beach. I completed my master's degree through Nova Southeastern in Ed. with a specialty in Brain Research in June 2010. Hoping to teach at the Community College level one of these days, but taking a "sabbatical" to settle into a townhome 10 miles from the house we recently sold. Time to downsize! Bob and I enjoy antiquing and traveling. Haven't travelled out of the US yet, but have frequented CA (Bob is from there), AZ, CO, and of course GA and every state along the route back to IOWA as well as a cruise to the Bahamas. Give us a yell if ever in the Orlando area!
School Story:
Oh my goodness...this is straining the 'ol memory. I think I attended every baseball, basketball, football, track meet, swim meet and wrestling meet possible! Memories...Bill Schroeder filling up on pizza and orange juice before a wrestling meet at Sue Roenfeldt's house. Good time on the tennis team....never could beat Kris Johnstone though! Scenes run through my mind of "riding the ones" in my parent's convertibles. Once Julie Stanger and I got squirted with water pistols from some guys riding the ones.........I still remember laughing so hard because we couldn't get the top up on the car fast enough and Julie thought rolling up her window was going to help! I remember personal pizzas served on paper plates at the Chef's Hat drive in down by the river...I have never had a better pizza since...ok, maybe at Gino's in Chicago!
The Draught House...Sue Roenfeldt and Bob Schwager and Gary Jensen singing "Bye Bye Miss American Pie" at the top of our lungs down at the levee..(probably AFTER visiting the Draught House...Mr. Hudson (chemistry) being such a good teacher but I still wouldn't have passed that class without Doug Williams kindly tutoring me over the phone for Chem. homework....Mrs. Lohmiller was a great P.E. teacher and gave me the love for tennis and golf. Bob Brondell helping me with math so I would help him in Eng. lit. Going to a chicken farm to collect dirty old chicken feathers for a homecoming door decorating contest...I think Kip was there...I remember being terrified of the chickens...falcons are not white, so I don't know why the chicken feathers. Getting to be a cheerleader in the Senior Spoof Aud!! Loved being in GRA because there was always something happening. Hardly ever going to a dance, but usually working the GRA coat room! Dragging Gary Jensen to a Gala and at the restaurant Keith McCrory and him were doing tricks with the cloth napkins! Going to a homecoming dance with Keith Hidebrand because he and Bobbi were on the "outs" that week. Walking the halls before school started....that was so stupid but fun! And sharing Dottie Gravert's locker...in the perfect spot right across from the gym in the main hall where all the cool guys stood across from it in the morning. Ooooh.....the "smelly rag lady" that cleaned the table before you sat down for lunch and the rag smelled so gross that you couldn't eat! (That was before the days you could leave school during the day for lunch!) Wearing pink tights and orange mini skirts with a "Twiggy" haircut....what I'd give to have that skinny body now! Onion rings and tenderloins at Riefe's Drive IN...Ganzo's tacos!!!!...(or was that college years?!) How could I forget Driver's Ed.......I remember Judy Johnson was in my car and I could never figure out how somebody so SMART could be so DUMB at driving (sorry, Judy!) Getting brave enough to ask Art Adams to sign my yearbook because I wanted to go out with him....well, it worked! Oh girls....do you remember that cute student teacher we had..Mr. Paradiso! (I think it was a sociology course!) Ok, enough..........hope that brought back some goofy memories for those who read this.