Davenport West High School


Class of 1969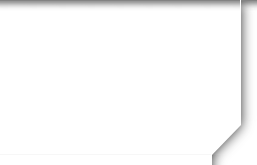 Virginia Ewoldt
Profile Updated:
December 16, 2020
| | |
| --- | --- |
| Residing In: | Davenport, IA USA |
| | |
| --- | --- |
| Occupation: | Private String Teacher |
Children:
I have never had any children of my own, but love to spoil all of my nieces and nephews! 23 with great More…nieces and nephews included!
My life Verse is Isaiah 54:1
Comments:
I graduated from Wartburg College in Waverly, IA with a degree in Music Education in 1973.
I taught strings in Hays, KS for 3 years.
I then moved back to the Quad Cities and substitue taught in Davenport for 6 years at the same time I gave private lessons in my home.
In 1982 I started teaching private lessons at Griggs Music. I was there for 5 days a week for 22 years.
In 1986 I also started teaching at St Katherines/St Marks Private School (now known as Rivermont Collegiate).
In 2004 I moved into Davenport from Walcott and live with my sister Pat. I have a music studio in my home and give lessons there 4 days a week in the evening, at Griggs on Saturdays and I teach at Rivermont 3 days a week during the school year.
I usually teach 70 or more students a week, ages from 5 to 65.
I feel very fortunate to be doing what I always wanted to do. It's so fun to hear from former students through the facebook website!

My main interests are reading, gardening, sewing, crafting, visiting with friends!

I have sewed a number of Wedding Dresses and Bridesmaid Dresses. I have recieved a number of Blue Ribbons at the Mississippi Valley Fair for my different clothing enteries.

West High School Up-date 12/16/20

I have been staying in due to Covid 19! I'm only going out to the Doctors visits these days. My sister, Pat who I live with, is driving my car these days! She loves to drive and has withdrawal symptoms if she can't get out every day! So she acts as my driver and also does my shopping for me.
I am thankful for modern technology! I watch our church service on Facebook Live on Sundays and give Zoom lessons to about 11 students. That's a far cry from the 70 to 75 I used to teach! I'm just very Thankful that there is a way to still be able to teach during this time when in person contact is scary, especially for people like me who are high risk. I did pick up a new student through my niece Heidi who lives down in GA. Her best friend moved to Evans, GA. Where Heidi lives recently and was having a hard time finding a cello teacher for her son, Caden. Heidi told her I was giving Zoom lessons so now I give lessons to Caden in Georgia! Cool, right?!
I ended up in the hospital for 6 days getting IV antibiotic and 4 units of blood because of an infection in my foot. I had to go to Trinity Wound Care for about 11 weeks to get my foot healed up. I had to go 2 ½ weeks ago and get 2 more units of blood due to my HHT (Hereditary Hemorrhagic Telangiectasia. Like Mom always used to say I had to go for my "oil change"! I thank the Lord and modern medicine for being able to still be teaching and 69 soon to be 70!
I spend a lot of time listening to the Audible app. I love SiFi and books by Loraine Snelling. She writes books about the Scandinavian settlers who came to the mid-west during the late 1800's! These books are great!
I hope everyone stays safe during this season of the pandemic!
Always so nice to catch you at the concerts. How do you have time to do all you do???
Posted on: Feb 14, 2017 at 4:33 AM
Posted on: Aug 30, 2014 at 1:22 AM
I sure wish I could have been there ,but I wasn't feeling well that week end. Thanks for posting the pictures!