Davenport West High School


Class of 1969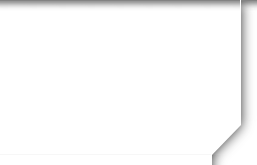 Mark Dhaemers
Profile Updated:
February 2, 2015
| | |
| --- | --- |
| Residing In: | Las Vegas, NV USA |
| | |
| --- | --- |
| Children: | Mark Neal, born 1970; Heather Lee, born 1973; Travis Michael, born 1978; Sarah Marie, born 1990 |
| | |
| --- | --- |
| Military Service: | Army Reserves, '71 - '77 |
Comments:
Married pretty much right out of high school. Dumb kid. Had one daughter, Heather, and a son, Mark, from this marriage. Divorced in '76. Served six years in Army Reserves, from '71 - '77. Remarried and moved to Bay area in California in '78. Had a second son, Travis, from this marriage. Relocated to southern California in '80, where I've been up untill recently. I just bought my retirement home in North Las Vegas and am loving it. Worked as a sales rep/ supervisor for Wonder Bread for 25 years. Had a second daughter, Sarah, in '90. My baby. Retired in '07.

Hobbies/Interests..golf, bowling, bicycling, video poker, music, concerts, movies, shows. Camping. Used to camp a lot when my daughter was younger..thinking of getting back into it. Have a passion for travel and exploring new places and cultures. Favorite cities are Vegas, Paris, Copenhagen, San Francisco, and NYC. I'm commited to a few causes that I feel are important for the future well-being of our country and planet.
I'm very much enjoying retirement and having the time to do the things I've always wanted to do. Spending extra time with my kids and grandkids, traveling, exercising, playing video poker in Vegas, working on a project around the house, or just kicking back reading a good book, watching and critiquing a movie or listening to music..whatever!
School Story:
Lots of fun and fond memories in high school. My good buddies Nick DelVecchio, Jim Hoskins, Bob Finnegan, Steve Hutchinson and the rest of the gang all had a lot of good times. The parties at my parents' home on Friday nights, after the football games..Cruising the one-ways, picking up chicks at the old Draft House, cutting class (studyhall) to go have breakfast, yaddi, yaddi.
Posted on: Jul 23, 2016 at 4:33 AM
Mark Dhaemers
added a photo to his profile gallery. New comment added.