Davenport West High School


Class of 1969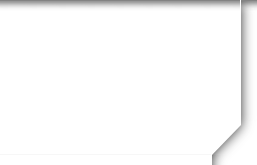 Not a member?
JOIN HERE
Find and click on your name.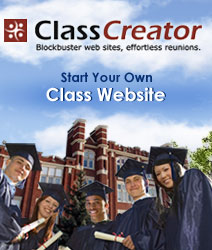 ANNOUNCEMENTS
Registration for our 50th Year Reunion is now open!
IMPORTANT: Before starting the registration process, please read the following information to review the steps needed to sign up for any or all of the activities available during the reunion weekend.
Log in to this website with your username and password.
On the reunion's Registration page (accessed by clicking on the link below), begin by reading the "Event Details" section for information about each activity.
Then, return to the top of the Registration page and choose the number attending each activity from the dropdown menu ("0" if you do not plan to attend, "1" if only you as the classmate will attend, or "2" if you and a guest/spouse will both attend).
Click the button "Continue Registration."
Your name should be visible in the first box under "Name(s) Attending." If it is not, click the box "Guest is a Classmate" and use the searchbox to find your name.
Enter the guest's/spouse's full name (in the box "Guest #2") for each activity [if applicable].
Then, answer the mandatory "Registration Questions" listed.
Under the "Order Summary" section at the bottom of the page, click the button "Continue to Checkout."
Verify your registration information and click on the button "Continue to Payment" (even if all of your activities are free).
Your registration is now complete! You, as the classmate, will then receive an e-mail which indicates your reunion registration has been successful.
If you have any problems, click the "Contact Us" link on the website's top navigation menu for further help.
Click here to begin the 50th Year Reunion registration process!!!
********

Check out our class Facebook page by clicking here.
Share this web page on Facebook
Welcome to the
West High Class of 1969 Website!
Click HERE to listen to music from the 60s!
Classmates, please join this website by going to Classmate Profiles and clicking on your name. (NOTE: There is no fee for joining.)
When you visit Classmate Profiles, be sure to check "Show Yearbook Photo" to view all graduation pictures listed in the 1969 WHS yearbook.
Classmates are now located from coast to coast AND around the world! Click "Show Classmates on map" to view where they live (map available to logged on classmates only).
---
Check out the videos for the the 40th and 45th class reunion celebrations here:
---
It's easy to spread the joy!... Please share your reunion photos/videos with fellow classmates. See instructions below on how to place photos/videos on your profile page. If you have any questions, e-mail looconno@iu.edu.
Begin by clicking on "Edit Profile" under Member Functions on the left side navigation bar.
To upload photos, click on the "Photos" link on the right side of the web page. On the Photo Gallery window, click "Upload a new photo…" When finished uploading all photos, click "Done."
To upload videos, click "Videos" on the right side of the web page. On the Video Gallery window, click "Add a new Video…" Enter the link of a video that is already shared on a social media site (YouTube & Vimeo). Click "Add Video" and "Done."