Davenport West High School


Class of 1969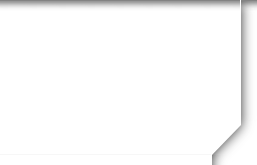 In Memory
Richard S. Carter

Richard S. "Rick" Carter, 60, of Moline, died Wednesday, Dec. 7, 2011, in his home.

Services are 10:30 a.m. Monday in the Celebration of Life Chapel at Trimble Funeral and Cremation Center, Moline. Burial is at Rock Island National Cemetery, Arsenal Island. Visitation is 2 to 5 p.m. Sunday at the funeral home. Memorials may be made to the family.

Richard Stephen Carter was born July 25, 1951, in Clinton, Iowa, the son of John and Betty Dierksen Carter. He served in the U.S. Air Force during the Vietnam War.

He was an equipment installer at the Rock Island Arsenal for 36 years, retiring in 2007. He loved building models, camping, reading, crosswords and woodworking. He enjoyed working with his hands and messing around in the garage.

Rick is survived by his mother, Betty Carter, Davenport; three children, Richard Carter Jr. and his wife Mary, West Des Moines, Iowa, Sean Carter and his girlfriend Rosa Bribriesco, Moline, and Nicole Carter, Davenport; three grandchildren, Richard Carter, Kaylee Peters and Mackenzie Heston; his life-partner, Zelda Marolf, Moline, and her children, Wendi Marolf, Rock Island, and Kyle Marolf and his girlfriend Brandy, Rock Island; and Zelda's grandchildren, Jacob, Teagan, Kayden and Xavier Marolf; and siblings and their spouses, Gary Carter, Phoenix, Ariz., Barb and Chris Goossen, Marilyn Quijas, Dave Carter, Sharon and Scott Ybarra, Randy Carter, and Debbie and Dan Gullion, all of Davenport, and Scott and Justine Carter, Albuquerque, N.M.; and many nieces and nephews.

Rick's family invites friends to share stories and condolences and light a candle in his memory at www.TrimbleFuneralHomes.com.