Davenport West High School


Class of 1969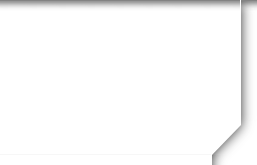 In Memory
Steven Willson
HOUSTON — Steven Ray Willson lost a courageous battle with leukemia on Jan. 18, 2016, in Houston.
He was born Oct. 3, 1951, in Davenport to Raymond and Dolores Willson. He grew up in Blue Grass. He graduated from West High School class of 1969. He earned a technical degree from Scott Community College.
He served his country for 20 years with the United States Air Force.
He and his loving wife, Gail, were married for 40 years. Gail preceded Steve in death Nov. 4, 2015.
Steve and his family moved around with the Air Force but finally settled on their little farm near Mena, Ark. There he was the campus manager of Rich Mountain Community College. He led the Board Camp Volunteer Fire Department near Mena. He served on the board for Healthy Connections in Mena.
Preceding him in death are his father, Raymond Willson of Blue Grass; maternal grandparents, Alice and Euwell Carpenter of Bettendorf; and paternal grandparents, Sam and Frances Willson of Burlington.
He is survived by his mother, Dolores Willson of Blue Grass; sisters, Lynne Gregg of Houston, and Julie Hall of Little Elm Texas; daughter, Tara Darda (Alex) of Lockport, La., four step-children; grandchildren, Riley and Logan Keys, Aiden and Abbey Darda; nieces, Liz Ogburn, Amanda Hall, and Lauren Hall; many cousins, aunts and uncles, and friends.
Steve was a man of faith and an optimist who loved life and people. He never met a stranger. He loved the Presbyterian Church. He could fix anything. He's probably oiling the hinges on the Gates of Heaven right now.
A memorial service is planned for later this spring in Mena, Ark. His children will spread Steve and Gail's ashes together on the farm they loved. Memorials may be sent to Blue Grass Presbyterian Church, 337 W. Lotte, Blue Grass, Iowa 52726.