Davenport West High School


Class of 1969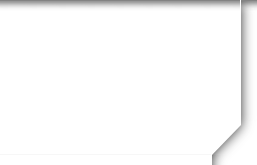 In Memory
Brian Riecke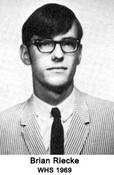 DAVENPORT — Brian M. Riecke, 58, of Davenport, passed away Sunday, July 19, 2009, at Genesis Medical Center, West Campus, after a courageous three-week battle with cancer. Funeral services were held Friday, July 24, at 1 p.m. at The Runge Mortuary. Visitation was from 11:30 a.m. until the time of service. Burial was at Davenport Memorial Park. Memorials may be made to the family.

Brian was born on December 16, 1950, in Davenport, to Roy and Shirley Riecke. He was a life-long journeyman wireman electrician with a strong work ethic. Brian will be remembered for his kind heart, laid-back outlook on life, and his sense of humor. He was a wonderful father and grandfather.

His lifelong friend Steve Adams remembers him this way: "Growing up in Corpus Christi, Texas, Farrah Fawcett's sister Diane was his babysitter- Lucky dog! Brian played on a national championship basketball team for Palmer Junior College in the early '70s. He served as electrical inspector for the city of Davenport in the mid-'70s and ran for mayor of Davenport in 1975. His platform was to raise River Drive and create a flood wall which would have saved millions of dollars in damages. Although rugged in appearance and punctuality was not a virtue, Brian aka 'CB' stood tall amongst his brothers with the IBEW Local #145. He was a natural born 'gearhead' and had a love for racing that went well with his lead foot! He also had an uncanny ability to drive under the most arduous situations. Brian's underlying love was for anything 'made in America' and hanging out with all of his veteran buddies. Some things he enjoyed were karaoke, trapshooting, racing, History Channel, watching Jeopardy, drinking Old Style beer, fishing, hunting, barbequing (his beer can chicken was the best), and playing piks at The Wooden Nickel. Brian was always ready to 'take the shirt off his back' to help an unknown stranger. These are some of the reasons his family, friends, and this world, will miss that gentle giant."

Those left to honor his memory include his wife, Cindy; children, Kim (David) Gass, Beth (Thad) Hafner, and Karl; grandchildren, Austin, Katherine, and Audrey; brother, Roy Carl; beloved cousins, Bill, John, Tommy, and James Tucker; and lifelong friends, Steve Adams, John Miller, Brad Jordan, and Bob Stufflebean.

He was preceded in death by his beloved parents.

The family would like to thank Dr. Sy for his excellent care as well as the oncology nursing staff at Genesis West, Davenport.