Davenport West High School


Class of 1969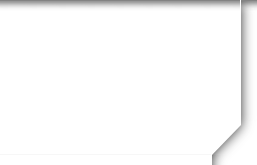 In Memory
Stephen Reynolds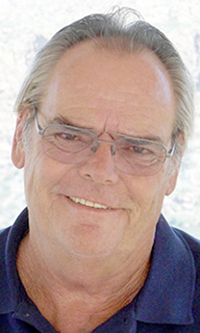 DAVENPORT - Funeral services to celebrate the life of Stephen M. "Reno" Reynolds, 61, a resident of Davenport, will be 7 p.m. on Wednesday, October 17, 2012, at the Halligan McCabe DeVries Funeral Home, 614 Main Street, downtown Davenport. The family will greet friends from 4 until 7 p.m. Wednesday at the funeral home, following Reno's request please dress casual. Following services, cremation rites will be accorded. Private family burial will be at Davenport Memorial Park Thursday morning. In lieu of flowers, memorials may be made to Heartland Hospice.
Steve died Sunday, October 14, 2012, at his home, surrounded by his loving family.
Steve was born on August 7, 1951, in Des Moines, the son of Louis "Lou" and Ruth Elizabeth (Kucharo) Reynolds. He grew up in Davenport, and attended Lincoln and Johnson Elementary Schools, Frank L. Smart Intermediate, and graduated from West High School in 1969. After high school, Reno went to Northeast Missouri State in Kirksville.
After college, he went to work for Scott County for two years as a surveyor. Reno said he left that job for "greener pastures." First, going to Colorado where he worked in a mine, a job he truly enjoyed, then he went to work for the Scott County Secondary Road Engineer Office as an Engineering Aide. He retired in September 2012 after 28 years of dedicated service. To celebrate that milestone he had a huge bash at Stoeger's.
Steve was united in marriage to Patricia M. Harris in 1982 in Long Grove. They were happily married for 30 years. He was previously married to Vicki Langlais in 1973. They had one son, Jacob. He was a loving husband, father, grandfather, and friend to many.
Reno was a White Sox, Cubs, Bears, and Iowa Hawkeye fan and enjoyed watching the Hawkeyes win on Saturday. He enjoyed golfing, darts, bowling, fishing, camping, and traveling.
He is survived by his loving wife, Patty Reynolds; son, Jacob M. Reynolds, both of Davenport; daughters, Angela E. Parrish, Cape Coral, Fla., and Jessica L. (Tony) Lawson, New Liberty, Iowa; grandchildren, Cory, Dylan, and Jacob; his mother, Ruth Reynolds; sister, Cindy (Joseph) Winckler, mother-in-law, Norma Kiely, additional in-laws, Rick (Connie) Harris, all of Davenport, John (Mary) Harris and Carol Thurston, all of Cape Coral; and lots of nieces and nephews.
Reno was preceded in death by a son, Seth Reynolds, his father, Lou, and brothers-in-law, Ted and Dave Harris. May they rest in peace.
Online remembrances and condolences may be expressed to the family by visiting Reno's obituary at www.hmdfuneralhome.com.