Davenport West High School


Class of 1969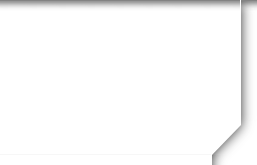 In Memory
Kenneth LeRoy Kirschenman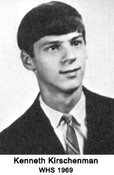 TYLER, Texas — Ken Kirschenman, 60, of Tyler, Texas, formerly of Davenport, passed away Friday, March 2, 2012, at his home after a short battle with cancer. Ken will be honored with a military service at 10:30 a.m. Thursday, March 15, 2012, at the Rock Island National Cemetery. Those wishing to help honor Ken need to meet at the i wireless Center (formerly The Mark) parking lot next to TGIFriday's, Moline, by 10 a.m. for the procession to the Arsenal. A memorial visitation/luncheon will follow at Newcomb Presbyterian Church, 2619 N. Division St., Davenport.
Ken was born October 23, 1951, in South Dakota, the son of Delbert and Violet (Stearns) Kirschenman.
He served in the U.S. Air Force during the Vietnam War from 1965-1975.
Ken graduated from Davenport West High School in 1969. He was a professional dancer and instructor for 36 years. He was an avid Dallas Cowboys fan and Iowa Hawkeyes football fan.
Ken is survived by his mother, Violet Kirschenman of Davenport; sisters, Ardis Jennett of Hermitage, Tenn.; Nola Lopez; Donna (Steve) Goyette; Rita (Bruce) Clifton of Davenport, DeeAnn (Gene) Dibbern, of Indianapolis, Ind.; brothers, Les Kirschenman of Nevada; Larry of Davenport; and Darwin (Kim) Abington of Virginia; as well as many nieces, nephews, aunts and uncles. He had a special close Texas family of friends that included Pat, Karen and Jim.
Donations may be made to Hospice.