Davenport West High School


Class of 1969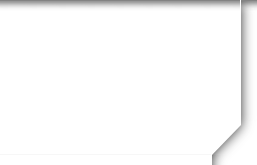 In Memory
Mitchell Greer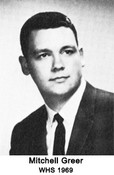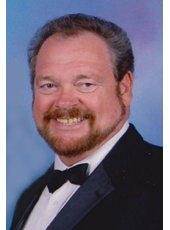 BLUE GRASS — Funeral services for Mitch L. Greer, 63, of Blue Grass, will be noon Saturday at Blue Grass Presbyterian Church. Family will greet friends 4-8 p.m. Friday at Cunnick-Collins Mortuary, Davenport, and 11 a.m. to service time Saturday at the church.
Mitch passed away Sunday, March 8, 2015, after a ten-week battle with cancer.
Mitch L. Greer was born on Sept. 9, 1951, in Davenport, the son of Kenneth and Lucille Greer. In 2010, he married Nancy McCormick. Mitch was an everlasting Green Bay Packers and New York Yankees fan. He was a salesman by trade, but was extremely active in civic events, his church and in the lives and activities of his children. He served on the city council in Buffalo for 12 years. Mitch was devoted husband and father, and a mentor to the youth in his community. He was involved in coaching and Dad's Club, always wanting to pass on his high values to not only his own children but to others. Following his career in sales, Mitch pursued a career in motivational speaking. He was an active member in Toastmasters International, and approaching the highest title of DTM. Among his many pastimes, bowling and shooting pool were his favorites. Mitch will be remembered for his devotion to family, his humble and down-to-earth demeanor and his genuine concern for those around him.
Survivors include his wife, Nancy; sons: Jake (Andrea) Greer, Micah (Madison) Greer; daughter: Randi Stonehouse; sisters: Vicki (Dean) Quinlan and Kathy (Jim) Thompson; five grandchildren; aunts: Erna Johannsen and Beverly Hoover; special niece, Lynnze Carpenter; nephews and cousins; and honorary brothers, Wes Schmook and Joe Brophy.
He was preceded in death by his parents; and Uncle Julius Johannsen.
Mitch's family gives thanks to the hospital staff at Genesis Medical Center-East Rusholme Street, Davenport, and Genesis Medical Center-West Central Park, Davenport, and special thanks to Brandon, Micah, Katie, Ahronda, Erica and Jackie for their precious care of Mitch during his illness.
In lieu of flowers, memorials may be directed to the American Cancer Society, American Heart Association or Blue Grass Presbyterian Church.
Remembrances and condolences may be made to the family at www.cunnick-collins.com.