Davenport West High School


Class of 1969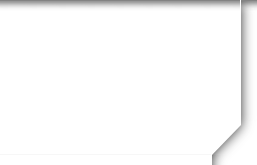 In Memory
Robert Michael Ford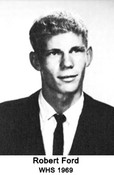 DAVENPORT -- Funeral services and a Mass of Christian Burial for Robert M. "Mike" "Bob" Ford, 61, a resident of Davenport, will be 10 a.m. Wednesday, February 20, 2013, at St. Anthony's Catholic Church, 417 Main St., Davenport. Burial will take place in Mt. Calvary Cemetery, Davenport. Visitation will be 4 until 8 p.m. Tuesday at Halligan McCabe DeVries Funeral Home, downtown Davenport with a rosary at 7:30 p.m. that all are invited to join. Mike died Friday, February 15, 2013, at his home, surrounded by his loving family.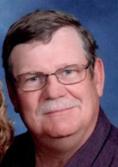 Robert Michael Ford was born on June 22, 1951, in Hannibal, Mo., a son of Robert G. and Martha J. (Maiden) Ford. He graduated from Davenport West High School where he was a speedster on the track and a played third base on the baseball team.
Mike was united in marriage to Carol Ann Ewert on November 4, 1972, at Holy Family Catholic Church. They recently celebrated their 40th anniversary of marriage and memories together.
Professionally he was known as Bob around Oscar Mayer, where he worked in the Powerhouse as the PSM Coordinator and a jack of all trades. His career spanned 43 years there, with his eyes set on a June retirement. The Lord had other plans, and Bob earned his retirement in Heaven.
Mike was a devoted Papa to his three grandchildren and also very fond of his two "grand-dogs". They were his world. He loved his family more than life itself, and cherished having them around, especially as his time drew short. Mike will be missed by all who knew and loved him, but especially the love of his life, Carol Ann.
He was an avid fan of the New York Yankees and Indianapolis Colts, and loved going to stock car races with his buddies.
Memorials may be made to the family.
Mike survived by his loving wife, Carol Ann, daughters and sons-in-law, Stacey (Chris) Graham, all of Davenport, Shelley (John) Mitchell, Blue Grass; grandchildren, Jacob, Hannah, and Meredith Mitchell; grand-dogs, Maggie and Macie Graham; siblings: Linda (Don) Sharar, Blue Grass, Joseph Patrick (Winnie) Ford, Colona, Kathy Ford and Kari (Rick) Allen, all of Davenport; brothers-in-law, Charles "Skip" (Beverle) Ewert and Gary (Mary) Ewert, all of Davenport; an uncle, Jim Ford, Missouri; special friends, Archie Moore, Jim Lykam, and Les Christiansen; and many loving nieces and nephews.
He was preceded in death by his parents, an infant sister, Pamela Rae Ford; and his father-in-law, and mother-in-law, Charles and Margaret Ewert. May they rest in peace. Online remembrances and condolences may be expressed to the family by visiting Mike's obituary at www.hmdfuneralhome.com.