Davenport West High School


Class of 1969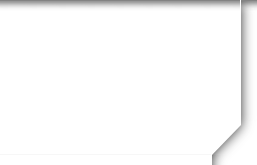 In Memory
Deborah Elaine Aronson (Krohn)
May 25, 1951-March 24, 2018
DURANT - Deborah Elaine Krohn, 66, of Durant, Iowa, passed away Saturday, March 24, at Clarissa C. Cook Hospice House in Bettendorf.
Deborah was born in Davenport, Iowa, on May 25, 1951, to Ivan L. and Selma (Dibbern) Aronson.
Deb graduated from Davenport West High School in 1969. She married David R. Krohn on January 1, 1990, in Davenport. She retired in 2003 from the Rock Island Arsenal.
She was a member of Wahkonsa Country Club and was an avid golfer. She made many beautiful quilts, enjoyed woodworking, gardening, working in the yard, painting, photography and genealogy.
There will be no services or visitation. Inurnment will be held at Davenport Memorial Park Cemetery at a later date.
Deb is survived and lovingly remembered by her husband David of Durant, her son Jim Aronson Hoover of Bettendorf, brothers: Richard (Marion) Aronson of Springfield, Mo., and Steven (Lana) Aronson of Parkview, Iowa, and her sister-in-law Katherine Aronson of Blue Grass, Iowa.
She was preceded in death by her parents and her brother Ivan "Ike" Aronson Jr.
If you would like to attend the inurnment, please leave your email address in the condolence section of Deb's obituary at www.bentleyfuneralhome.com and you will be notified of the time and date of the service.